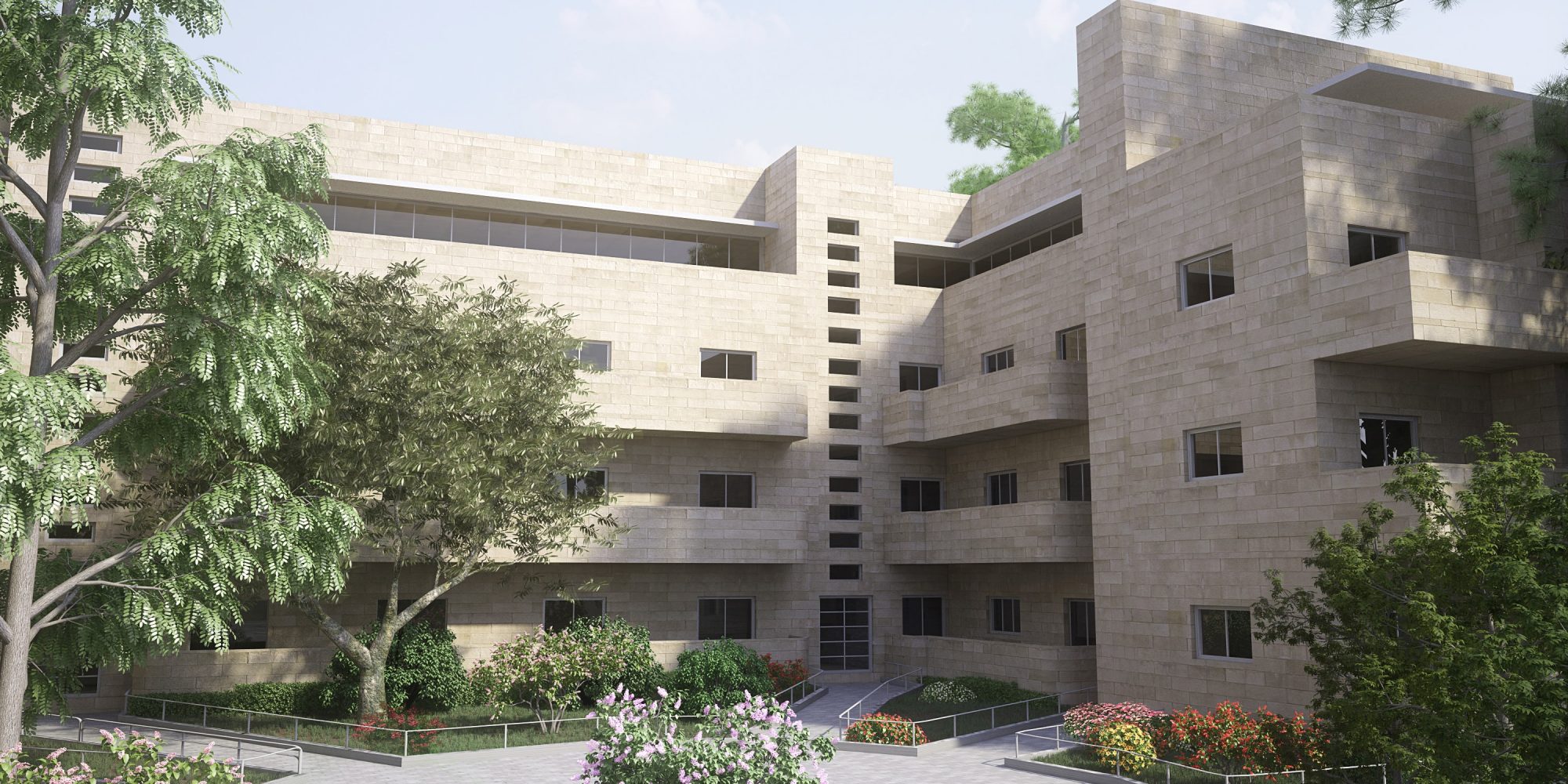 An addition to a landmarked building in Jerusalem.
The original structure was built in the 1930's as one of the first International Style buildings in Jerusalem. The building was designed as a residential complex bordering a lovely green garden.
The new construction includes the addition of a new floor along with the addition of safe rooms and elevators behind. The design intent was to maintain the original character of the building and the site, and to minimize the presence of a new intervention.
The new floor is setback from the upper floor, allowing for the creation of a long open terrace overlooking the inner courtyard. The new floor has been designed using mostly lightweight materials such as metal and glass to facilitate the presence of the new floor atop the existing building.
In addition, long shading pergolas were incorporated on the facade, as a shading device which is characteristic  of the architectural style of the period of the original building.
Lot Area: 2,900 m2
Building  Area: 4,200 m2
Phase: Permit